We are located in Windsor, Ontario-putting us near the centre of the continent with easy access to Detroit airport.
Windsor is within 4 hours comfortable drive of Toronto, Chicago and Cincinnati, and is near the Southernmost point in Canada (and is the Southernmost university)
The University is on the West Side of Windsor, 3 km from downtown and lies in the heart of a mixed-use community, and literally metres from the US border.
The group is housed in Essex Hall.
The group is located in Essex Hall (we have some shared equipment located in the new EssexCore extension) on both the 2nd and 3rd floors
Essex Hall is really big. Trant Team Labs are in Blue, Offices in yellow. The synthetic labs on the 3rd floor as labelled contain 16 fume hoods and occupy approximately 3000 square feet.
We also have a small instrument room down the hall (which used to be our first synthetic home) and two student offices as well as John's office right across from the labs for everyones (in)convenience.
The second floor contains our biochemsitry lab, and our main student office (occupancy Spring 2019).
Our Biochemistry facility is just getting set-up. We are currently doing bacterial cell culture in the space, but are set up for so much more...
Our -80 freezer hangs out in the back of the room (hiding normal freezers behind it)
Tucked away in back (you can see the room on the map) is our BSL-2 ready facility for our eukaryote cell culture work!
It has two carbon dioxide incubators and our laminar flow hood.
The Lab also hosts our really cool molecular interaction measuring suite. This includes a MicroCal VPITC (isothermal titration calorimeter)
And a new dual-channel OpenSPR-2 surface plasmon resonance machine (still in its box...).
Together, these two tools allow us to accurately determine the binding of our drugs made in our synthetic lab to the proteins made in our biochem lab! This is essential for iterative drug design.
Our Instrument Room: Where the Magic Happens
Fumehood #1: Where it all began. Now it is used in support of the peptide synthesizer...but as organic chemists, of course we still have a Schlenk line set-up!
Our brand new lyophilizer, -86 ºC so we can do our organics as well as water!
Our Interchim HPLC/Combiflash unit. Does both well (4000 psi pressure allowed, up to 400 mL/min), can mix 4 different solvents in the elution mixture. Installing soon!
Peppy the Peptide synthesizer (flow recovery module not shown). A Focus XC base from AAPPTEC. Making our peptides in style. Also usable for other automated liquid or solid phase synthesis!
Three HPLCs...sitting in a row. Reverse Phase analytical (autosampler with RI and PDA detectors); Normal Phase analytical (autosampler with PDA); and Prep (it also does combiflash!). So pretty. Unless you are doing method development. Then this isn't pretty at all.
Synthetic Lab #1 was previously used by Doug Stephan. Then Stephen Loeb. Then Tricia Carmichael and Holger Eichhorn. We have a lot to live up to in this lab! It houses our Molecular Tubes Team!
The room houses 3 fumehoods with Schlenk lines. Our direct feed of Nitrogen into the hoods is a little messy looking up top, but it works very, very well!
In the back of the room we have 2 of our rotovaps, scales, and our dessicator stash. Beautiful bench space...
Fume Hoods are just off to the right of this image, and the bench nook is in the back left. Two of our chemical fridges also live in this room. As do some of our spare pumps.
The back of the room (fumehoods and another big sink are just to the right) has the door to the next lab. It also houses our silica pile. Synthetic chemsitry goes at the rate you can run columns. We run lots of columns.
Synthetic Lab 2: Inherited from Tricia Carmichael when her Functional Polymers and Surface Chemsitry Group (go Check Them Out!) group moved to our Essex Core building. It houses some of our carbohydrate chemistry team.
View from the back of the room (just entering from the door to 372-1). Three fume hoods with Schlenk lines with an interesting mid-lab bench equipped with Monkey Bars. Suitable for columns when we are out of space in the hoods. But of course, that is not ideal. There are full benches on the right side of the room (out of frame) that house our vacuum oven.
The room also houses two more of our rotovaps and our stash of DCM barrels. Our rotovaps use V-500 pumps with the exception of two Vacuubrand pumps. The rotovaps are almost all Buchi-brand. Right now all 6 in the lab pull <20 mbar.
Our third synthetic lab is also called "The Main Lab." Mostly because it is big. 4 Fumehoods that we shared with the awesome Rondeau-Gagné group when we both started in summer 2016. We think there's room for another bank of hoods in the future...
From the main double door entrance to the lab looking left. The door in the back leads to 372-2 (Synthetic lab 2). You can see another fridge/freezer combination in the back of the room.
Looking right...we see the other half of the room. Lavleen is checking on the rotovaps. Dan is...doing something.
The back of the main lab is where we store our dry chemicals. Flammable materials are stored throughout the labs and in our multiple yellow flammable cabinets. You can see our bulk solids sitting under the table in the middle of the view with a small oven on top.
Emerald lab 
.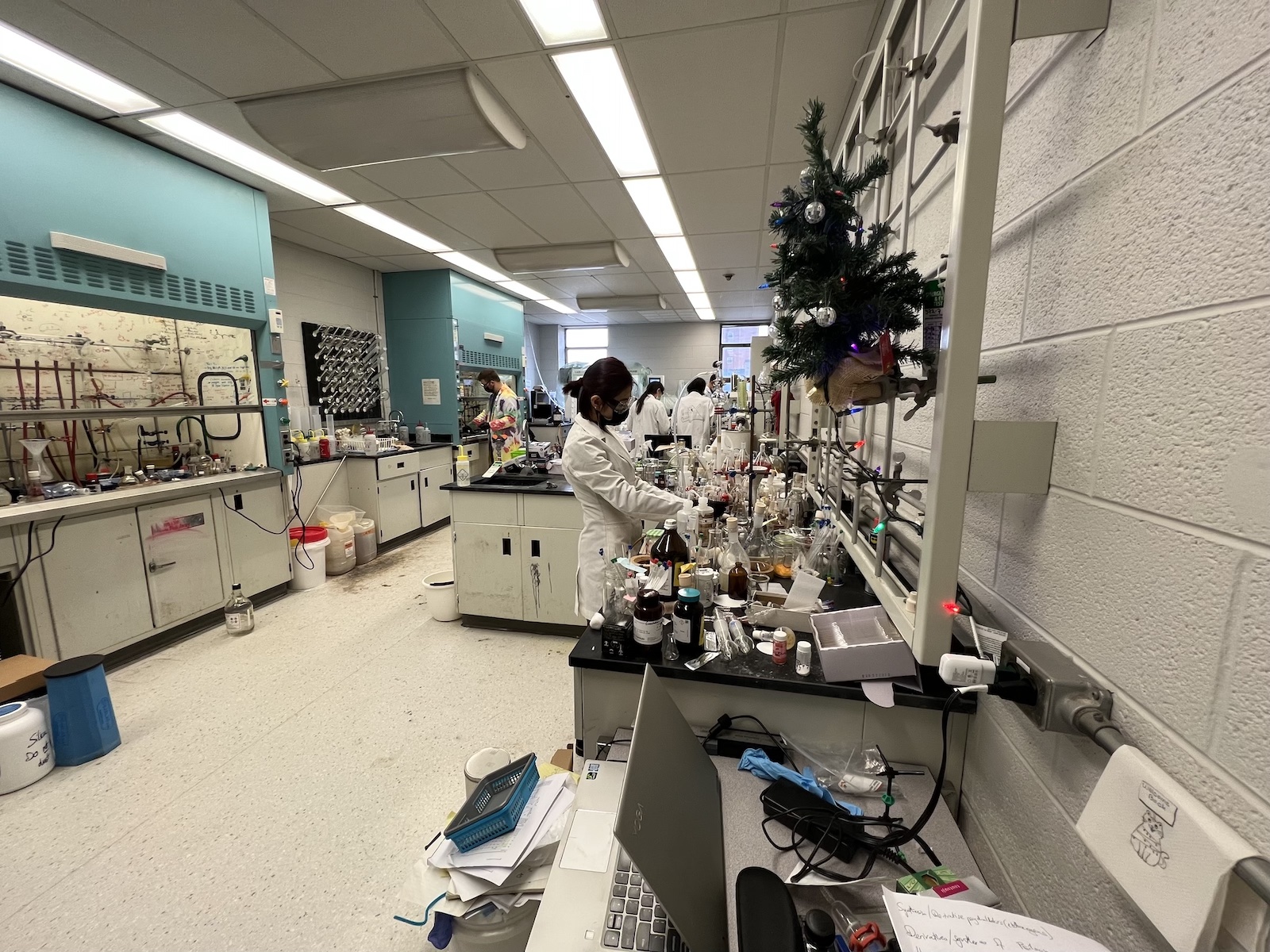 ,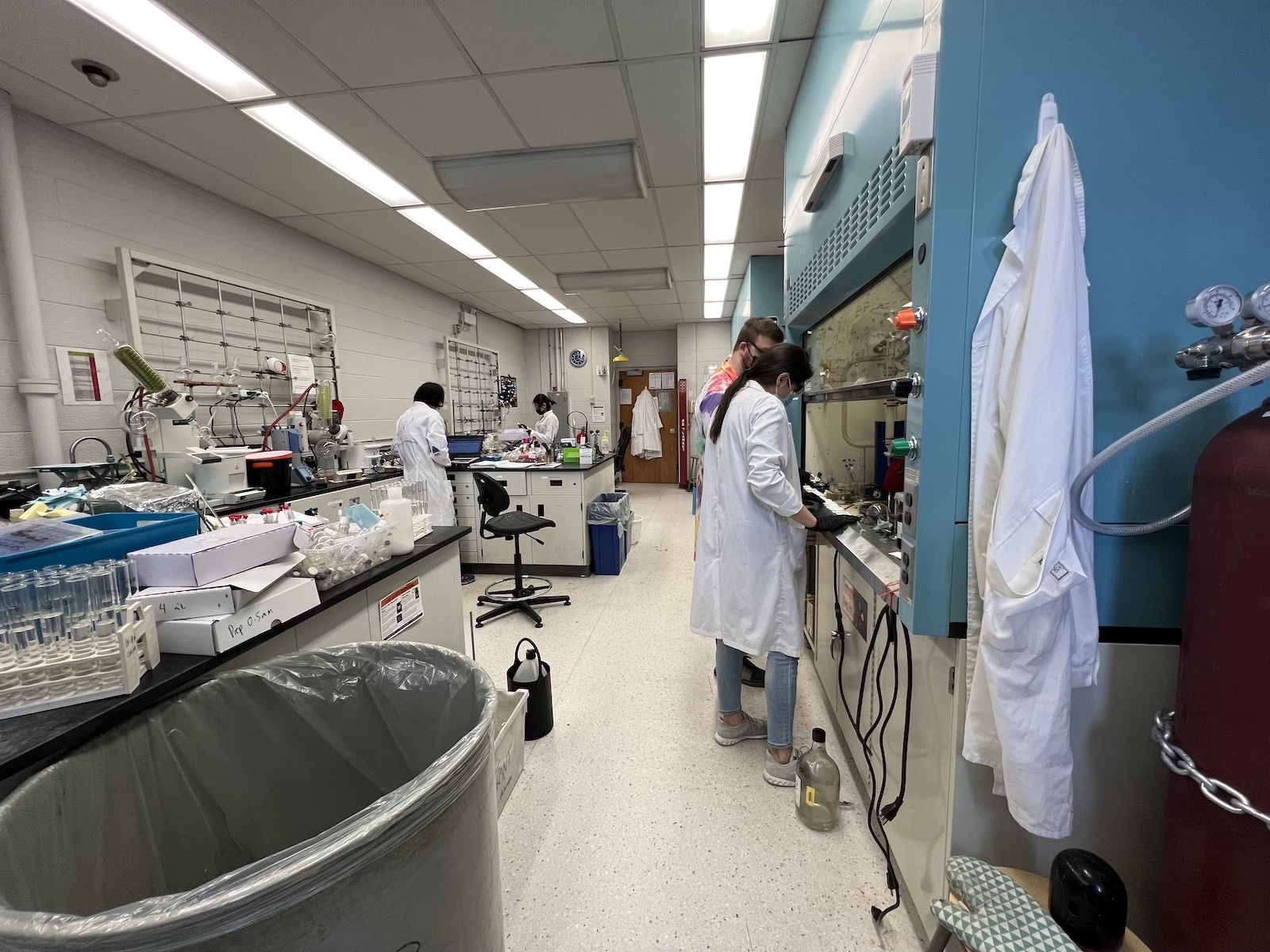 .
Home of our LCs, GCs, and other Cs! Pics coming soon!
.
.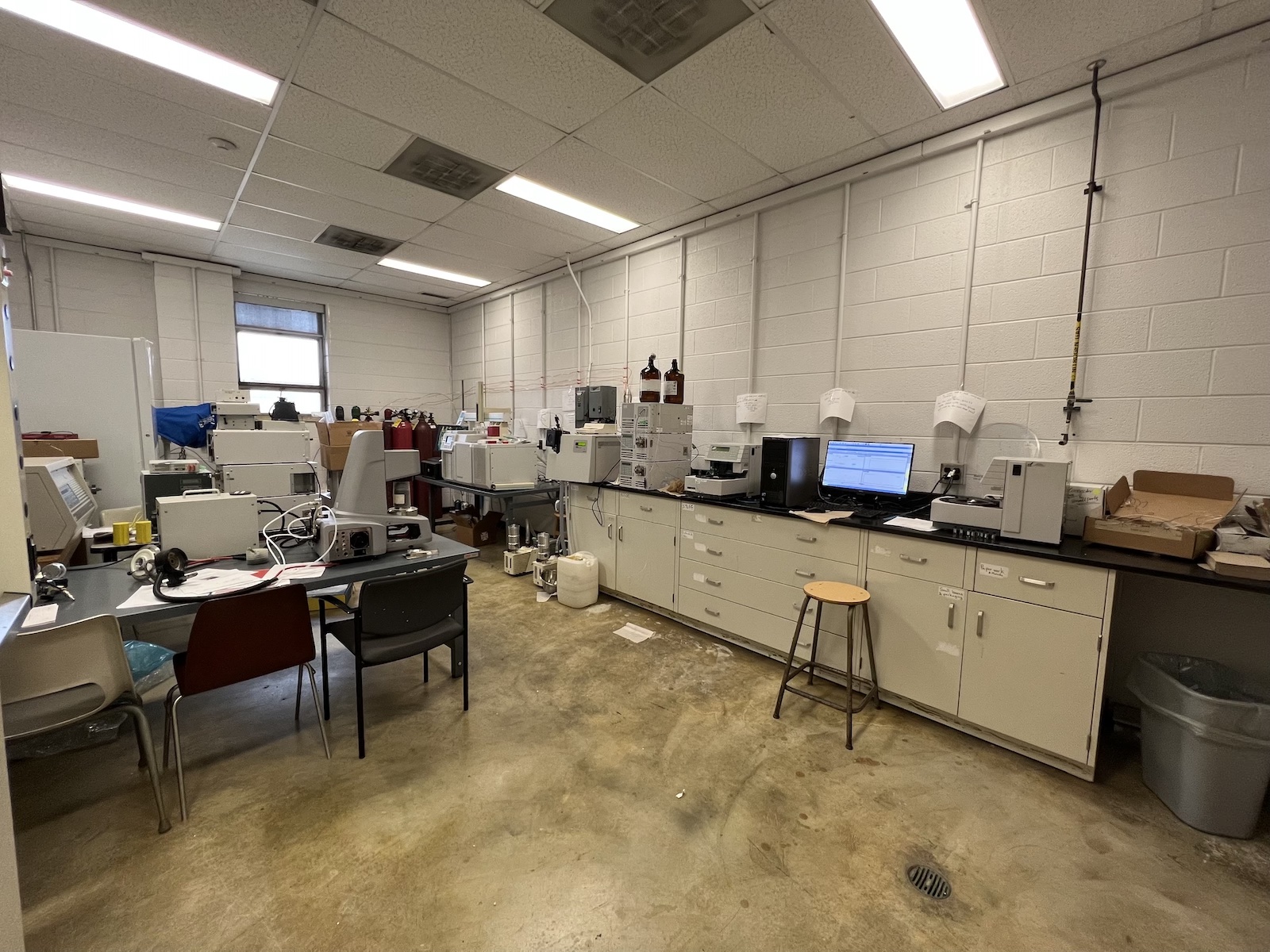 .
.
.
.
.
.
.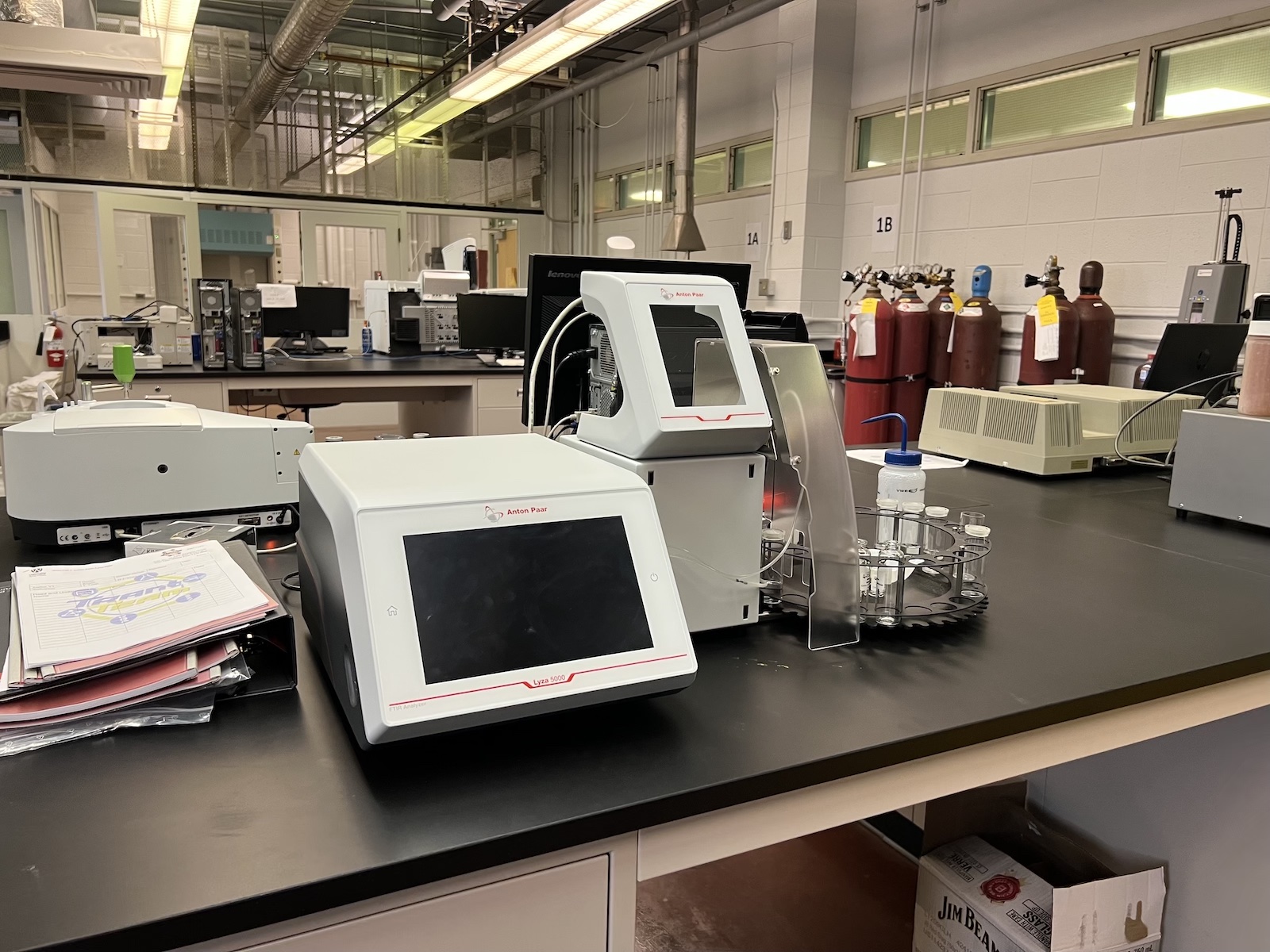 .
.
.
.
.
We are moving into a giant new office on the second floor later this Spring. But in the meantime, we hangout on the third floor of Essex Hall.
Our student offices have windows. Take that! Dr. Taimoory in her natural environment. In front of calculations. Or a paper. Or more likely a paper with calculations. This office is right next to mine. Lucky them.
Our main and first group office. Our kitchenette is crammed in the back (ok, its a fridge with a microwave and kettle on top); we will give it some more room when we move...
My office. Cleaner than it normally is. The Golden Shovel is proudly propped up against the desk.
Our main student office space is now the spacious, and extremely well climate-controlled, 260. The entrance houses our bookcases, ready to be filled, and our kitchen desk (coffee, popcorn machine, microwave and fridge). Right to the left of this picture is our "quiet office"
The quiet office is not for punishment. It's for writing. But everyone is working. So it is empty today.
Back in the main room, if we look right, we see three responses to photos. Moh is throwing gang signs. Bukola is smiling indulgently, and Samaneh is ignoring the camera entirely.
Finally, looking left, we see more desks occupied by our...less neat students...and the couch. The white panels on the wall are inexplicably nothing. We are currently turning them all into whiteboards! Lots of writing everywhere in this room! Also lots of space for our next group of teamates...
.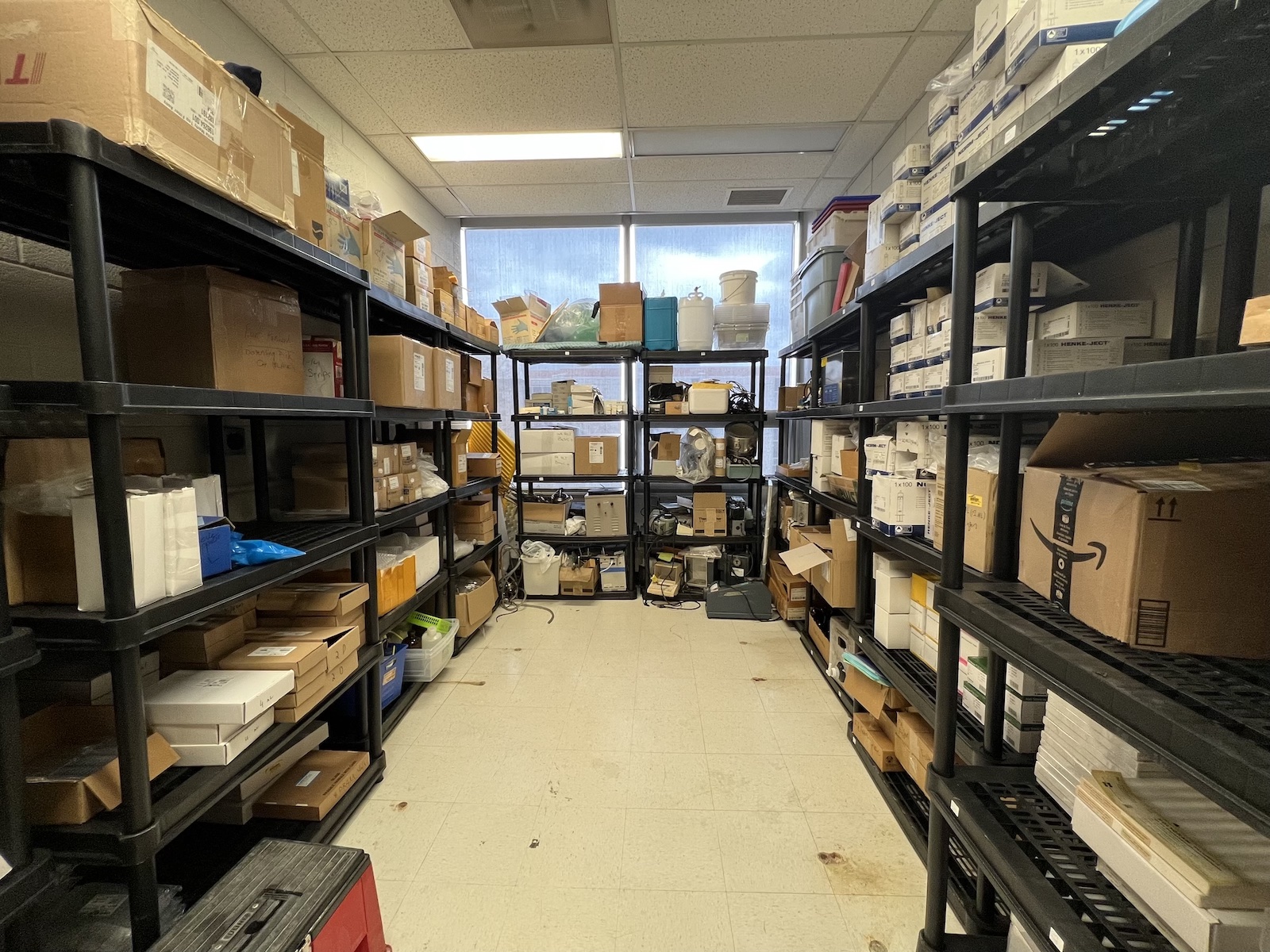 .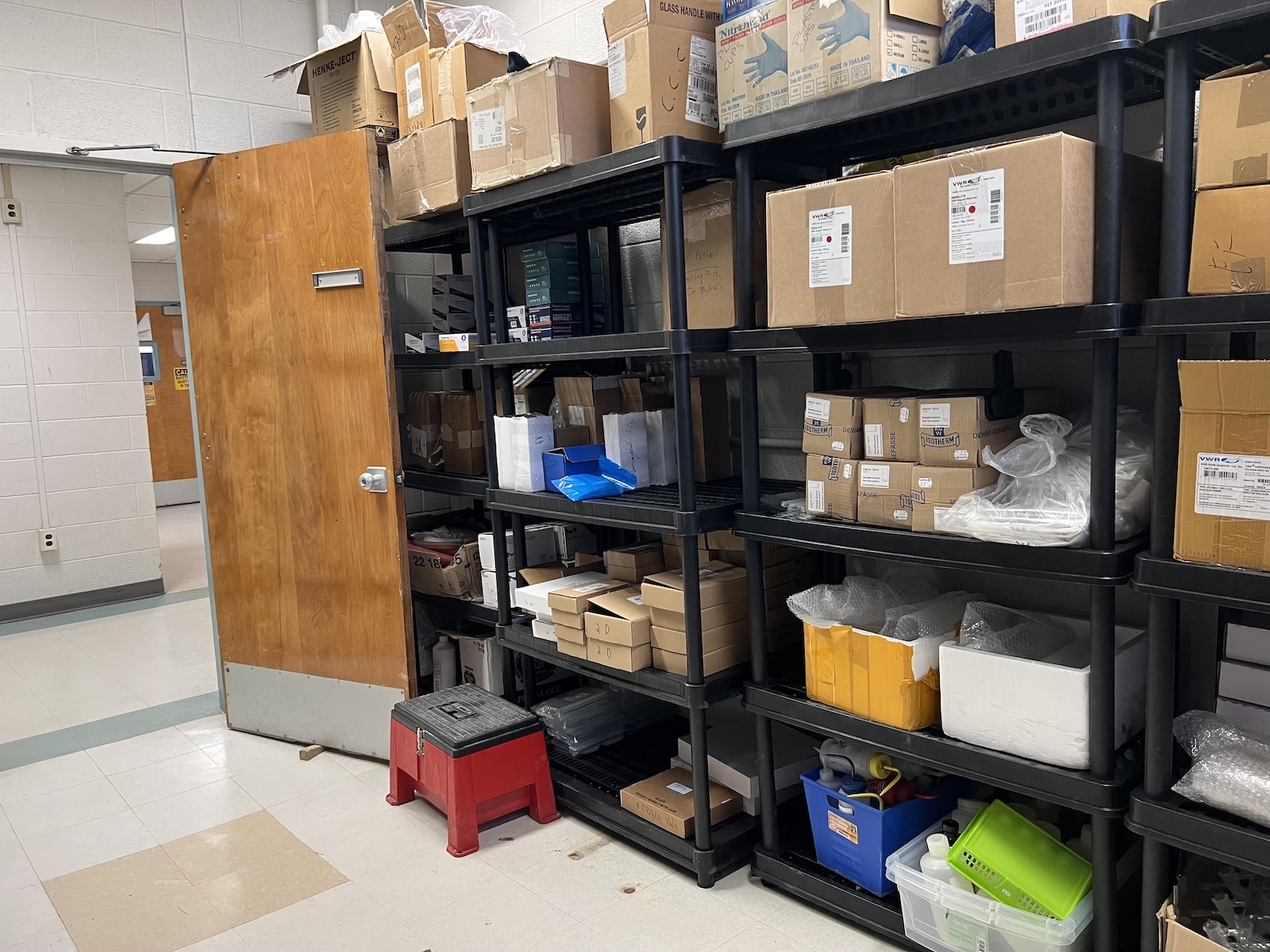 .
.
.